Ron and Karin Costa maintain their third-generation family farm on Highway 96 in Grant, MN. Generations of growing experience help us cultivate the highest quality products. Costa Produce Farm and Greenhouse offers fresh produce, high-quality bedding plants, and a Community Supported Agriculture program. Fresh produce is sold on the farm, various farmers' markets, and to local wholesale customers including grocery stores and restaurants. In our greenhouses we grow exceptional bedding plants, beautiful and unique hanging baskets, herbs, vegetable plants, and patio planters available to purchase on our farm and at farmers' markets.
We're known for our unique annuals, eye-catching hanging baskets, and the freshest produce. We place much attention to detail: growing healthy plants and only selling you the best. Big box stores can't even compare to our level of obsession to detail. Our superior product is made possible by Ron's ability to grow produce with outstanding freshness and quality. Visit the farm and grab some super-sweet corn, juicy tomatoes, and sweet or hot peppers; just to name a few! Pick up a Costa's Corn Card and purchase your way to a free half dozen of our sweetest corn! You'll discover the freshness of our products to be leagues ahead of the competition.
Stop in during the Spring and Summer to checkout our retail greenhouse and cornstand.  We are open daily from late April-July 1st for all your gardening needs. In addition to our wonderful selection of plants, mulch, soil, garden accents, and wonderful customer service is also available. Our cornstand offers a wide selection of fresh produce and tomatoes for canning and is open daily from mid-July thru mid-September.
We firmly believe in local agriculture because it supports local farmers who care about the impact of their farming and because it helps support local economies. We run our entire business under the mindset "From Our Field to Your Fork" because that's the way food is supposed to work.
In case you're wondering, we're USDA Food Safety Certified for the last 10 years and are GMO-free.
Meet Ron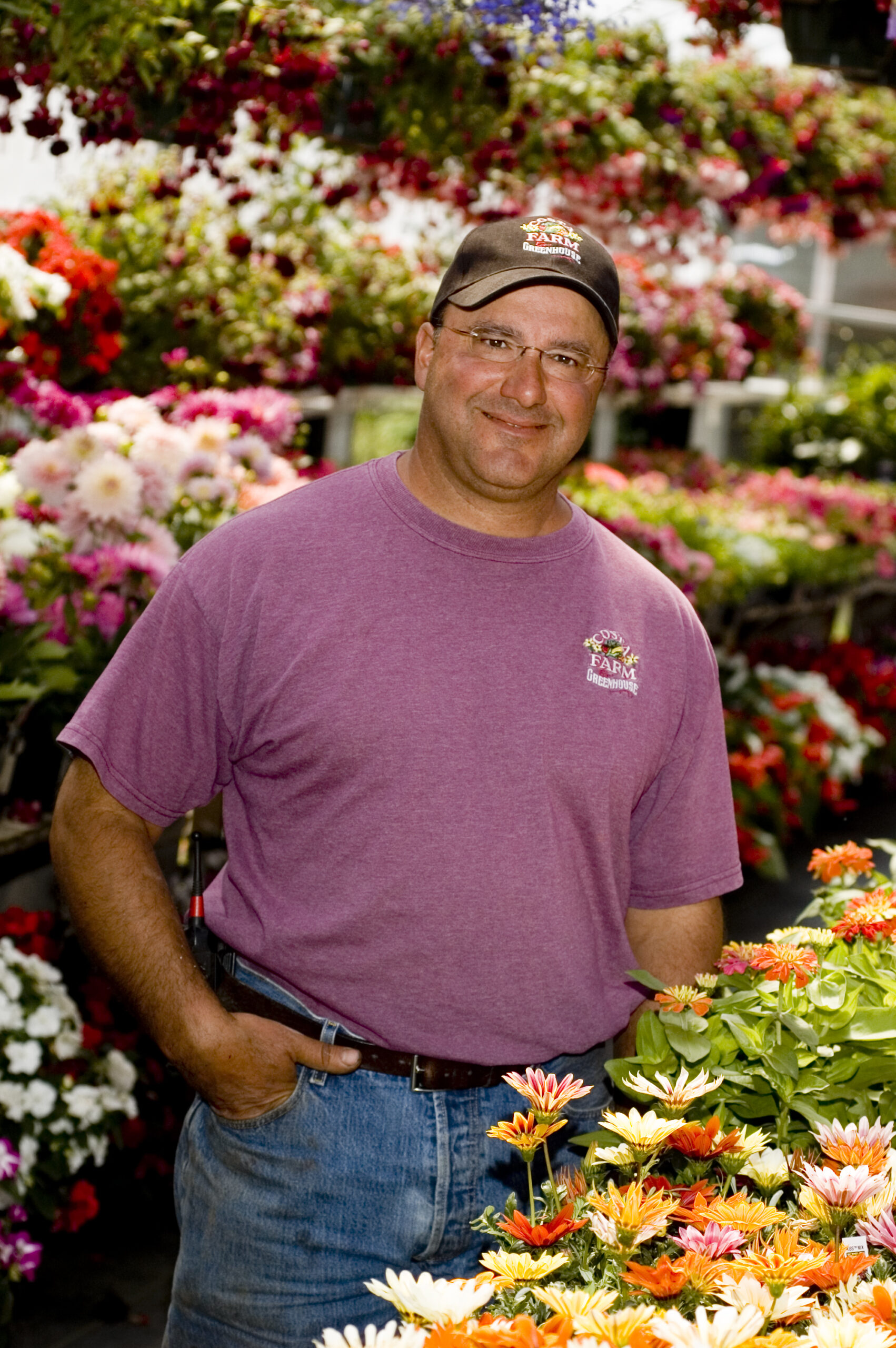 Ron is third generation owner of Costa Produce Farm. The business started in 1919 with Ron's grandfather Peter in Little Canada.  The business then moved to the White Bear Lake area in 1990. The experiences handed down from Ron's father and grandfather are invaluable. Ron's love of farming and attention to detail result in superb quality produce and bedding plants. Ron manages all farm decisions from seed selection to harvest. Ron, Karin and their girls, Gina and Grace have all sold their produce at many local farmers markets and the Costa roadside stand.
Watch our part in the City Of Grant video